Wood is a fantastic material from an environmental perspective - it is both durable and renewable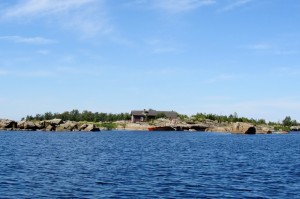 At Ekopaint we offer products of the highest quality that are also produced with great consideration for the environment. We think about the environment throughout the entire production chain: short transport distances, raw materials sourced within Finland, no waste, energy self-sufficient facility, water-soluble colorants, etc.
Locally produced: you can buy many of our products as a consumer from the neighbouring business, Svarvars Trävaruhandel.
Our painting plant is one of the most advanced in all of Finland. For many years we have been developing the technical facilities to surface-treat timber using water-borne paints, which are good for both people and the environment.
We at Ekopaint follow all the environmental legislation and requirements placed on us. We recycle everything and generate no waste. The only thing left over at the end of the production process is cutter shavings, which we recycle or sell.