Ekopaint - your partner for planed timber products

At Ekopaint we have a modern, efficient facility. We pay close attention to our customers' requests and needs. Added to that, we have many years of experience in the industry so we can guarantee that we are a reliable, knowledgeable supplier and partner for planed timber products.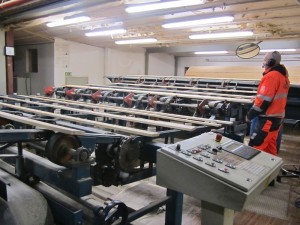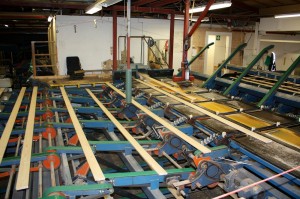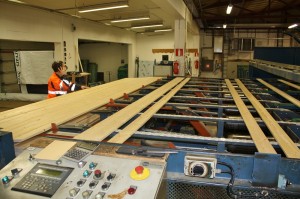 We treat the timber to suit each customer's requirements – planing, splitting, plastic wrapping, profiling, sorting, cutting and bundling.
Contact us at Ekopaint and we'll tell you how we can help you find the perfect planed wood product.
Planing line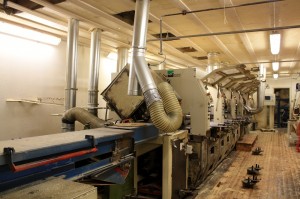 Our planing line features an 11-spindle moulder of the model Waco Maxi with a capacity of 200 lm per minute.
The line also features a BKW-Twin band saw.
Option of profiling, cutting and visual sorting.
Packaging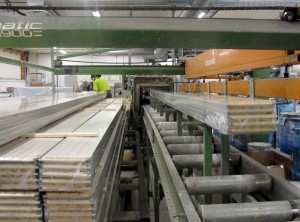 - Option of having your timber bundled as required
- Plastic wrapping for protection during transport and storage
- Custom package sizes
Stretch wrapping of timber stacks – the wrapping machine is directly integrated into our planing line, where we also provide the option of package labelling. Wrapping wood bundles in plastic is the optimal solution to keep the wood neat and tidy. This provides optimal protection for your wood products, particularly during storage and transport over long distances.
Film footage from the planing line