Industrially treated wood panels - obvious benefits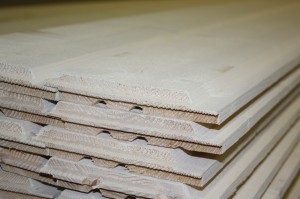 - Coated immediately after planing
- The timber is not subjected to any external influences
- Panels are coated under warm, dry, controlled conditions
- Can be mounted at any time, no matter what climate or season
- No gaps in the paint coat when the panel dries
- Saves time = cost effective 
- Environmentally friendly
We have one of the most advanced painting facilities in the country. For over 20 years we have developed technical facilities to surface-treat wood with water-based colorants. By making that move we can now offer high-quality timber coating, along with environmental friendliness and a complete production chain. We focus primarily on outdoor panel treatment, but can also prime and top-coat interior panels.
Contact us at Ekopaint and we'll tell you how we can help you find the perfect pre-coated wood product.
Process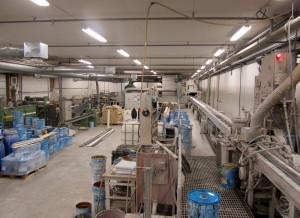 It is important to not expose untreated wood to the elements, so the freshly planed timber is treated immediately. After planing, the timber is delivered to the coating department, where it is initially sorted, then primed and dried in the drying facility.
If the wood is going to be top-coated, the top coat is applied immediately after priming. The timber can optionally then be sorted visually, bundled and plastic-wrapped. The plastic wrapping machine is incorporated directly in our paint coating line.
Industrial finishing

-       Priming


-       Top coating
-       Color wash
All our paints are water-based.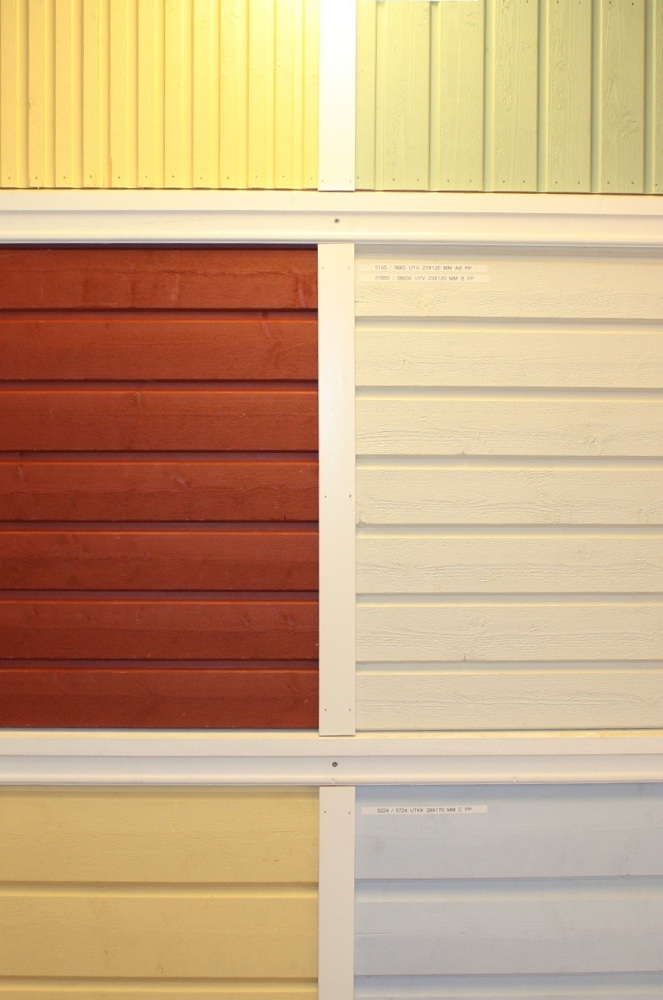 All of our exterior paints contain anti-rot and anti-fungal compounds.
Pinja Pro Primer
- Alkyd primer for painting outdoor panels
- Penetrates into the wood well
- Provides a very good basis for further top-coating treatment at the factory or on the building site.
Pinja Color
- Protects wood for transparent surface coating
- Two treatments with this paint provide a weather-resistant finish

Ultra Pro
- High-quality paint for priming and top-coating
- Paint gives superb resistance to weather exposure
- The paint adheres very well on both planed and smooth-sawn surfaces